WE ARE COMMITTED TO THE DESIGN, MANUFACTURE AND DELIVERY OF THE PERFECT SOLUTION TAILORED TO YOUR REQUIREMENTS
Our aim is to provide your business with cost effective, turnkey refuelling and servicing systems designed to keep your fleet, equipment and machinery fuelled, serviced and operating for optimum productivity. We offer a complete range of self bunded tanks and fuel dispensing systems designed specifically for your application.
Our team specialises in aboveground fuel and lubricant storage systems designed to meet your requirements. Please get in touch for more information.
Fuel & Lubrication Storage & Dispensing Solutions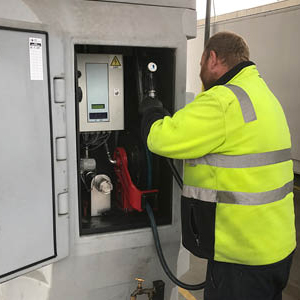 Need tank repairs, recondition pumps and bowsers, preventative maintenance and ongoing support?
FUELCO SELF BUNDED STARAGE SYSTEMS
FUELCO ON-SITE SERVICE & MAINTENANCE
COMPLETE TURNKEY FUEL STORAGE SOLUTIONS
Fuelco. We do it all! Supply, install, service  aboveground tanks and associated dispensing equipment. Call us today to schedule an appointment on 1300 FUELCO.
SUBSCRIBE TO OUR MAILING LIST
Fuel & Lubrication Storage & Dispensing Solutions